On Saturday morning I returned to the same Habitat for Humanity build site that I worked on a couple of weeks ago to complete my sweat equity. It was nice to work under the same supervisor, as he already knew our skills and abilities. Plus, I got to know him a little more. We worked hard to four hours installing windows into the house. I was super excited because I'd never installed windows and it was fun to learn. There are many detailed steps, but it's actually simple and quite an enjoyable task. Habitat's standards for windows are far above normal starter homes; they install trays at the bottom of each window to catch and divert leaks and tape every side of the window twice.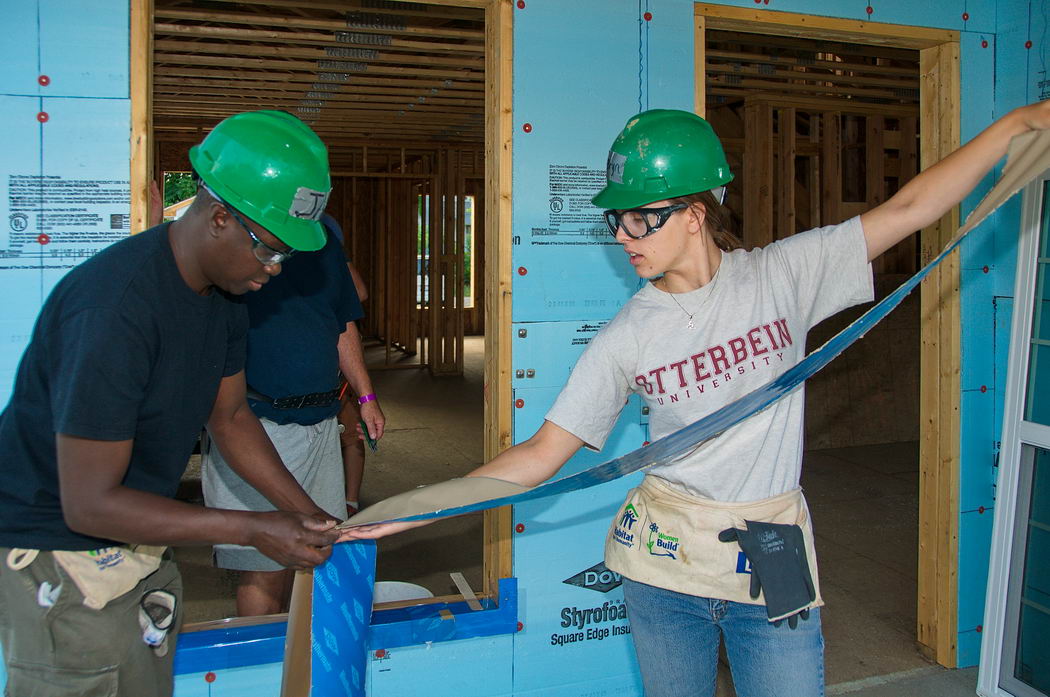 Here I am getting ready to tape the edge of this window with the father, Jay, of the family whose house we're building.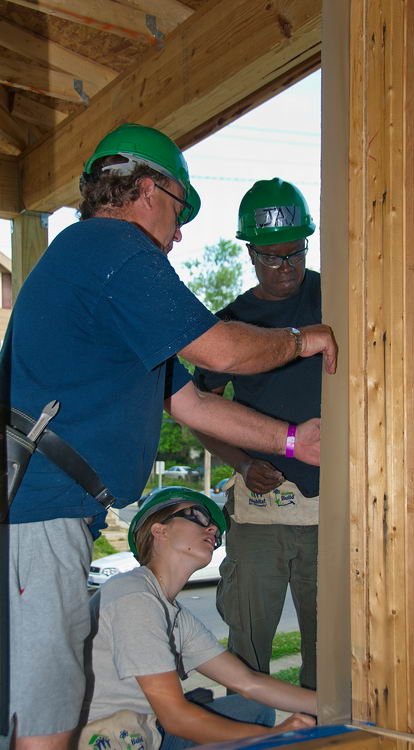 My team for the day!
I really enjoy building alongside the family members who are receiving this home. I got to know Jay and found out that he is from Senegal and attended a French school because of French colonization. We were also building with another couple who was doing sweat equity for there Habitat home that was going to start construction in early July. They were both from Somalia and spoke hardly any english, although they've been here for eight years. Columbus has such great ethnic diversity...in that one day of building the U.S., Senegal, Somalia, and Eritrea were represented.